Upcoming Closure
The surgery will be closed on Wednesday 28th September from Midday for Protected Learning Time. If you require advice during this time please contact 01743 455 364.
Telephone advice is also available 24 hours a day from NHS Direct on 0345 46 47.
The Minor Injuries Unit at Victoria Memorial Hospital Welshpool will remain open and can be contacted on 01938 558 919 for appointments.
Please allow extra time for prescriptions to be processed during this time.
Flu Vaccination Appointments Now Available!
Clinics are now available for October 2022, please contact the surgery on 01938 553 118, or enquire at Reception to make an appointment.
All patients over the age of 50 are eligible, alongside those with chronic conditions.
Children aged 2 and 3, born between 01.09.2018 and 31.08.2020 are eligible for the Fluenz nasal spray at the surgery.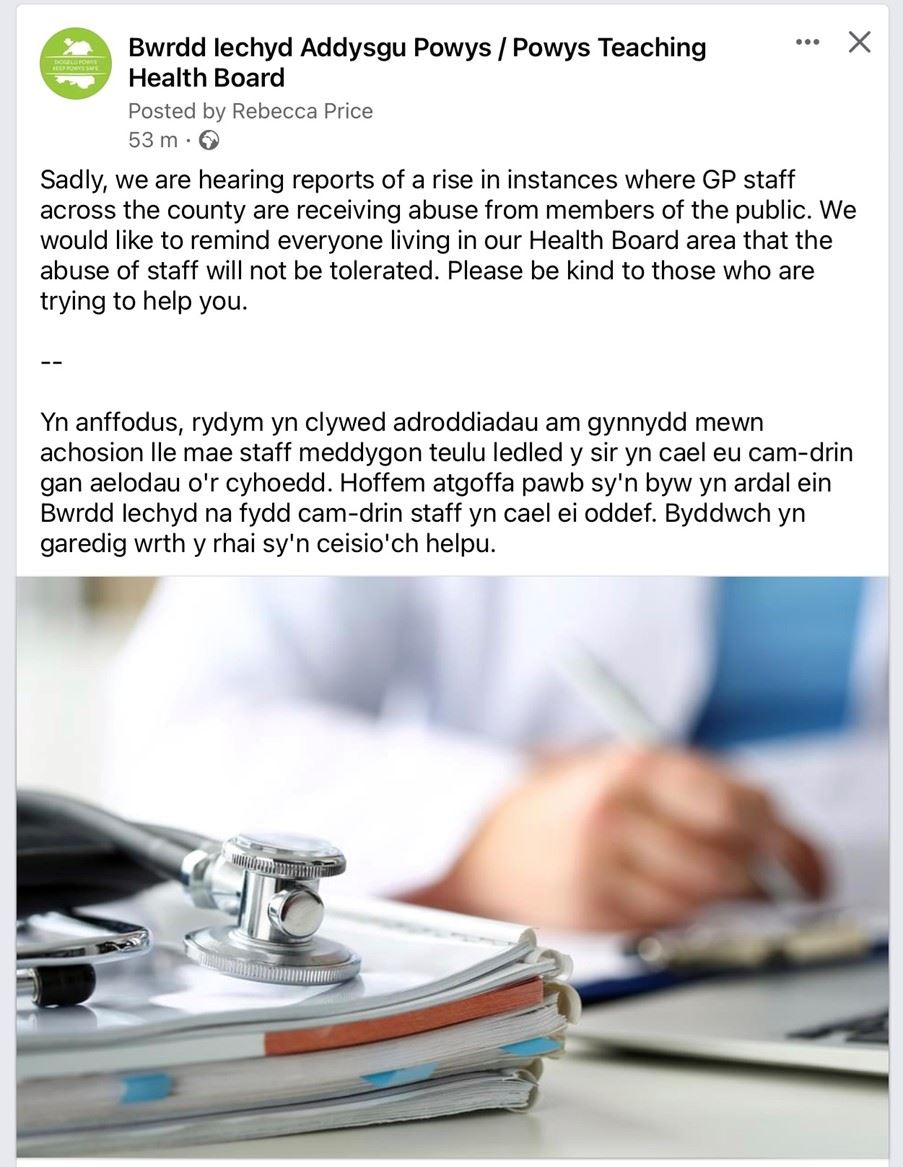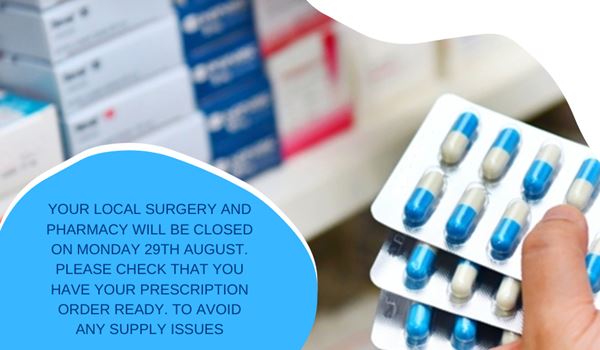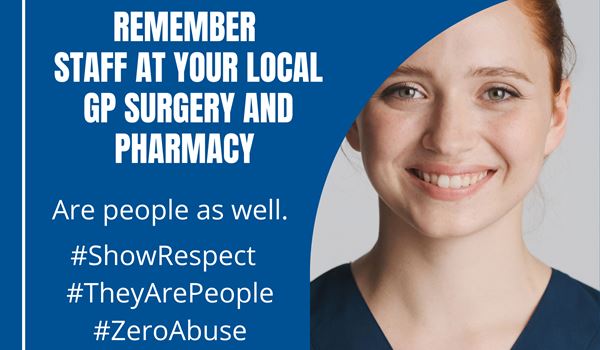 IMPORTANT PATIENT NOTICE
If you have any comments or complaints about Welshpool Medical Practice and Guilsfield Surgery please write into the Practice Manager.
DO NOT USE social media sites, Facebook or Twitter.
Any comments seen by Drs Russell, Kiel, Aslam, Vibhishanan, Kelly, Kingham and Hirons on any social media site may be viewed as a breach of our Zero Tolerance Policy.
We are happy to deal with your comments via our Complaints Procedure.
---
As of Monday 18th July 2022, Welshpool Medical Practice no longer accepts repeat medication requests by telephone.
This development has been put in place to ensure that our Dispensary Team can focus on providing the best possible service for our patients.
You will still be able to order repeat medications in a number of other ways as shown below:
Drop off your repeat medication slip through our Dispensary letter box 24 hours a day, 7 days a week.
Order via the NHS based My Health Online. You will need to register for this service, forms are available from the Medical Centre or can be completed online and sent direct to our Admin Team.
Or in person, Monday to Friday 8am - 6pm
Order via your usual Chemist
Thank you in advance for you co-operation. If you have any concerns, please do not hesitate to contact Suzanne Pembroke, Dispensary Manager/Pharmacy Technician.
We have been operating a successful Telephone Triage System for a number of years now, between the hours of 8 am and 6 pm, Monday through to Friday excluding Bank Holidays.
---
As from Monday 1st August 2022 we are only able to accept EMERGENCY telephone triage between the hours of 5 - 6 pm.
The reason being that we are keen to increase our capacity and therefore patient appointment availability within other enhanced service areas.
To be able to do this and offer future appointment availability between 5 - 6 pm, subject to staffing availability we need to reduce our telephone triage access between these hours.
As a gentle reminder please note the following alternatives: -
All patients can contact 111 - 24 hours a day, 7 days a week. Free Confidential Service.
Our local High Street Pharmacies both work in partnership with the Practice and are keen to offer you help with 27 common conditions, under the free, confidential Common Ailment Scheme.
Our local Hospital operates a Nurse Led Minor Injury Unit, by appointment.
Our local Opticians can help with a range of eye conditions such as dry eyes, sore eyes, itchy eyes, conjunctivitis by appointment.
You should contact your local Dentist regarding conditions related to your teeth rather than your local GP.
From Monday 5th September 2022 we will be offering more face-to-face GP appointments subject to availability from 8 am, Monday to Friday.
We are also increasing our GP face to face availability, but we will still be having a supply of GP telephone consultation availability as this has proved a popular option for many of our patients.
We continue to look at the services we offer and how we deliver them within the resources made available to Primary Care Services.
Your feedback is very much appreciated.
On behalf of the whole Primary Health Care Team at Welshpool and Guilsfield we thank you for your patience and support.
Drs Russell, Kiel, Aslam, Vibhishanan, Kelly, Kingham & Hirons
Signposting to Other Services
There are some conditions which are better to be assessed and treated by other professionals in the community. For example, our staff may direct you to an Optician, Dentist or Pharmacist instead of attending the Surgery.
Often, these professionals can see you at an earlier time than waiting to be seen at the Surgery, or have specialist equipment that is not available at the Practice.
By signposting patients with certain conditions to other, more appropriate services, we hope to be able to provide better access to our services for those who need them.
Access & Facilities
Welshpool is our main surgery and holds the majority of our facilities although our branch surgery in Guilsfield has a well equipped consulting room. Both surgeries offer routine doctor's appointments to patients within their respective area.
Both surgeries allow easy access for disabled patients.
Both surgeries have dispensaries where patients who live more than 1 mile away from a chemist can collect their medication.